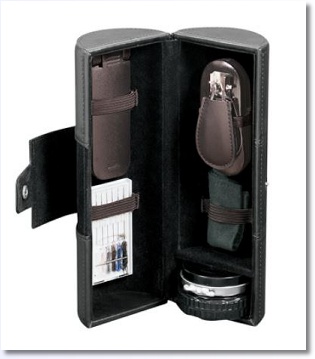 Deluxe Shoe Care Kits

1400
Deluxe Shoe Care Kit

Description:
Time to get spiffy! The Milano Shoeshine will restore formal footwear to former glory. These eight-piece sets include black show polish, buffing brush, sewing kit, sponge buffer, lint brush, shoe horn, buffing cloth, and carrying case with a snap enclosure and interior elastic bands to secure the components. Make these kits your own by using the personalization option to display your logo on imprint surface of the case.

Material
Black Ultrahyde.

Size:
3.25" x 8.75".

Imprint size:
1.75" x 2" Deboss

Lead time:
takes 10 days

Our Comments:
A very nice travel kit that is still compact.

A Division of American Solutions for Business - Muncie, IN

© 2020 Promo Shoehorns. All rights reserved.

email: rcr.church@gmail.com