Promo Shoehorns is a division of American Solutions for Business founded in 1981 as American Business Forms. American has become a nationwide leader in the industry with $200+ million in revenue. Through our network of 7,000+ suppliers, American is the nation's premier provider of promotional products, commercial printing, forms, labels, tags and envelopes. In addition, approximately 550 American Solutions for Business sales associates offer clients unlimited options for quality corporate wearables, unique packaging, along with office, computer and shipping supplies.

The Muncie office of American Solutions for Business consists of a husband & wife team which has 40 years of combined expertise providing promotional products, and commercial printing solutions for our marketplace. These days our clients are looking for partnerships that enable them to meet their objectives, while creating value that will make a difference to their bottom line.


About Us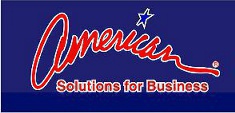 Click to visit our parent web site for more promotional items, corporate apparel, print solutions and more.

A Division of American Solutions for Business - Muncie, IN

© 2020 Promo Shoehorns. All rights reserved.

email: rcr.church@gmail.com