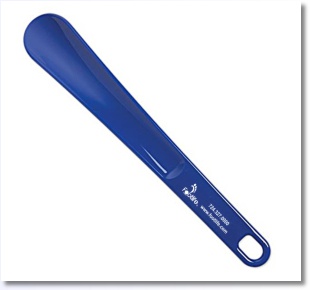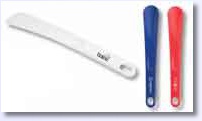 Plastic Shoehorns

Set up:
$55.00

Reorders:
$25.00

SH-23
Long Shoehorn

Description:
A nice longer shoehorn. Great for your next trade show or fundraising event. Ideal for offices, medical practices, retirement homes and more.

Shoehorn Colors:
Red, Blue and White,

Size:
10" H

Imprint size:
2" x 1/2"

Imprint type:
Pad Printed

Imprint Colors:
Blue; Process Blue; Reflex Blue; Green; Purple; Pink; Gray; Maroon; Burgundy; Brown; Orange; Turquoise; Red; Yellow; Gold; Metallic Gold; Metallic Silver

Lead time:
takes 3 weeks

Our Comments:
One of our favorites. Very sturdy & nicely finished. The longer reach is nice.

A Division of American Solutions for Business - Muncie, IN

© 2020 Promo Shoehorns. All rights reserved.

email: rcr.church@gmail.com

Price with a one color imprint

Price

150

1.05

250

.84

500

.81

1000

.79

2500

.74

5000

Call