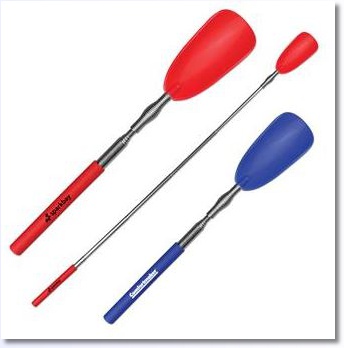 Extra Long Extends to 30"

SH-3

© 2020 Promo Shoehorns. All rights reserved.

Extendable Shoehorn

A Division of American Solutions for Business - Muncie, IN

Description:
This handy extra long shoehorn is perfect for those that need the extra help putting on their shoes.

Shoehorn Colors:
Blue, Red.

Size:
11" compact; 30" extended.

Imprint size:
2" x 1/4" on the handle.

Imprint type:
Pad print

Imprint Colors:
Standard

Lead time:
takes 2 weeks

Our Comments:
The longest shoehorn we have available.

Set Up - $55.00; Reset - $25.00

email: rcr.church@gmail.com

Price

150

2.58

250

2.43

500

2.34

1000

2.20

2500

2.10

With a one color imprint