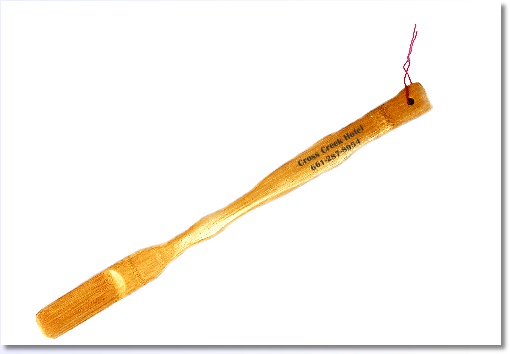 SHW-2
Long handled bamboo shoehorn

Wood/Bamboo/Metal Shoehorns

Description:
The answer for sore or stiff backs. This long handled shoehorn will easily assist in putting on shoes without bending. It is made from a single piece of sustainable bamboo. Comes with hanging string.

Shoehorn Colors:
Clear coated bamboo.

Size:
Approx. 18.5" long

Imprint size:
: 2.875 x .75"

Imprint type:
Pad Print

Imprint Colors:
Standard colors

Our Comments:
A nicely crafted long handled rigid shoehorn. Finished with a clear coating for a nice appearance.

Eco friendly,
sustainable

A Division of American Solutions for Business - Muncie, IN

© 2020 Promo Shoehorns. All rights reserved.

email: rcr.church@gmail.com